ingame
guides
Ottogerd Karasch: Participant in 7 vs. Wild. From ex-soldier to survival coach. © YouTube/OttoBulletproof
Ottogerd Karasch: Paratrooper, American football player, YouTuber and survival trainer. A man who made survival his profession
Gießen – Ottogerd Karasch, known for his participation in the second season of 7 vs. Wild, is also a well-known face of the outdoor scene on YouTube with more than 360,000 subscribers. With his social media channels on Twitch, Instagram and YouTube, he has multiplied his number of followers. But who exactly is this survivalist and what does he do? With his military background and years of experience, this ex-soldier has now joined the trainers.
12/16/1982
Giessen, Hesse
Sergeant
Cross of Honor in Gold
2002-2014
2005-2012 Americanfood4u
2013 to now at US Supermarket GmbH
Dec 2020 OttoBulletproof
Aug 2022 Otto Bulletproof – Live
Aug 2022 OttoBulletproof
Ottogerd Karasch: His life in the Bundeswehr is full of thrills
From 2002 to 2014, Ottogerd "Otto" Karl Elmar Karasch served in the Bundeswehr. In his total of twelve years, Karasch was seven with the paratroopers in Battalion 263 and five years in the special platoon "Specialized Unit" EGB.
With operations in Kunduz, Mazar-e Sharif and Kabul, Afghanistan, the danger to life and limb was never to be underestimated. Death is a constant companion, also during an ISAF mission in PRT Kunduz. As a troop and patrol leader, Karasch lost a close friend and comrade in a bomb attack.
What came after the Bundeswehr?
As a reservist, Karasch is training to become a reserve officer (ROA adW) outside of military service. For important topics, he uses his Instagram channel as a platform to talk about mindset and personality development among officers. In addition, he draws attention to GFB, a non-profit organization that commemorates fallen comrades and whose proceeds go to the Veteranenkultur eV association.
At the age of 42 he was a soldier and an entrepreneur. What else can he do?
While still a soldier, Karasch founded his first company in 2005: Americanfood4u, which he sold again in 2012. Since 2013 he has been a managing director of US Supermarket GmbH, a company for direct import of US food and a management consultancy.
After its foundation in 1994 and its dissolution in 2007, Karasch took over the name Rhein Fire from the former team (NFL Europe) after an agreement between the ELF and the NFL in March 2020 and brought Rhein Fire back to life in 2021. Since September 2021, Rhein Fire has been officially announced as a new franchise for the second season in the ELF.
Although I came to American football late, this sport grabbed me immediately. I am all the more proud to be able to help build up Rhein Fire right from the start.
Even before his time at Rhein Fire, American football was a passion that Otto has been living out in Germany since 2012. First with the Cologne Falcons from 2012 to 2014 and then with the Düsseldorf Panthers from 2015 to 2020 according to information on rheinfire.eu.
As a soldier he fought for freedom and justice, as a survival trainer he teaches others how to survive
Ottogerd Karasch aka OttoBulletproof creator of the reality web video series: Ocean Warrior, streamed on YouTube in 2022, introduced Fritz Meinecke, creator of 7 vs. Wild as the first group member. Now Karasch comes with his latest challenge: Arctic Warrior, as he himself reports on his YouTube channel.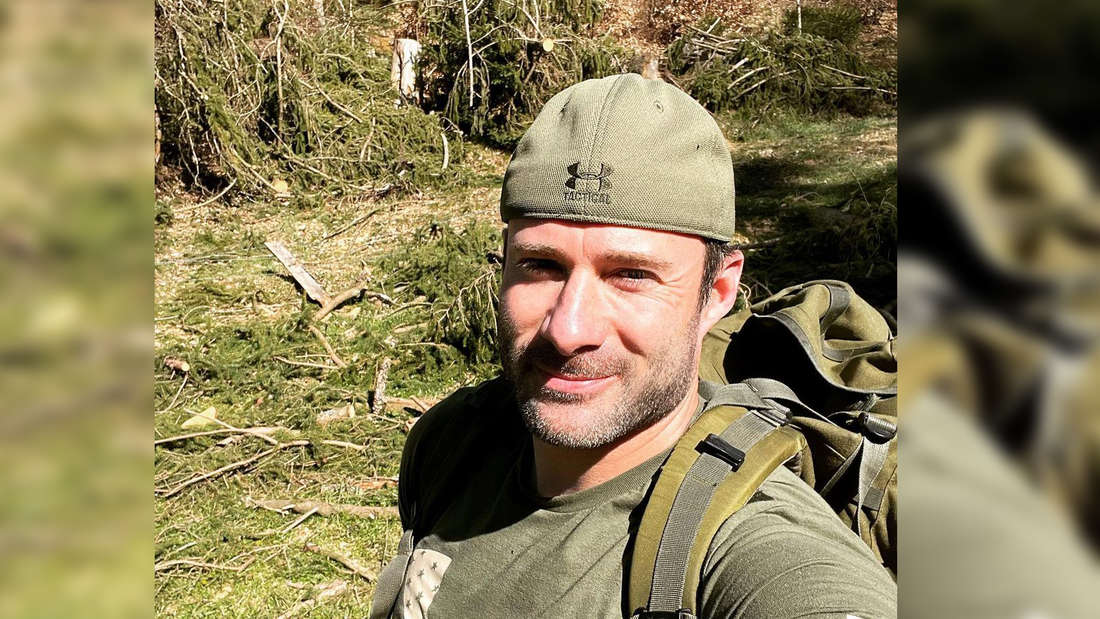 7 vs. Wild Season 2 participant Ottogerd Karasch is also known as a YouTuber as a Bulletproof Entrepreneur © Instagram / Ottogerd Karasch – Bulletproof Entrepreneur
Trymacs takes on this task. This is survival training under real-world conditions and under the supervision of experts who will push you to the limit. After successful completion, you are inducted into the Hall of Fame.
Further challenges such as the Jungle and Desert Warrior challenges are planned, the first information can already be found online on the website. Places are strictly limited so be the first challenger.