A leak reveals a new game for PS Plus Extra. (Image source: Sony)
PlayStation Plus gives you new games every month to play as long as you pay for the service. If you also buy the premium or extra offer, you could probably get a Ubisoft hit.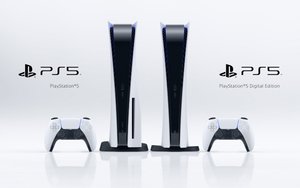 PS Plus Extra and Premium: open-world shooter is to come
Sony has upped the offering of PlayStation Plus. In addition to the monthly free games, you now also get more bonus games. At least if you pay for the extra packages PS Plus Extra or PS Plus Premium.
A leaker has now revealed that you are expected to open in mid-August Ghost Recon: Wildlands can look forward to. The tactical shooter from Ubisoft shines with a large open game world. The setting is Bolivion, where you face off against a dangerous drug cartel. To bring down the criminals, you can use various vehicles and planes and also play in co-op with friends.
Check out the Ghost Recon: Wildlands trailer below:
Ghost Recon: Wildlands – "Fallen Ghosts" Trailer
PlayStation players can choose from three PS Plus variants
The PS Plus leak comes from billbil-kun on the French site Dealabs. Of course, we won't know whether the free game for Extra and Premium customers is actually Ghost Recon: Wildlands until Sony announces it. However, they land PS Plus games always before the official reveal on the Internet. So it's not unlikely that the Ubisoft shooter will actually be available for PlayStation players soon (source: Dealabs).
In June 2022, Sony slightly modified the PS Plus subscription. Now there are three models that players can pay for monthly. With PlayStation Plus Essential you still get three free games a month. In August, these are Tony Hawk's Pro Skater 1+2, Yakuza: Like a Dragon, and Little Nightmares. On top of that, there's PlayStation Plus Extra and PlayStation Plus Premium. Sound confusing? Don't worry, we'll explain the differences and benefits of the various PlayStation Plus offers.