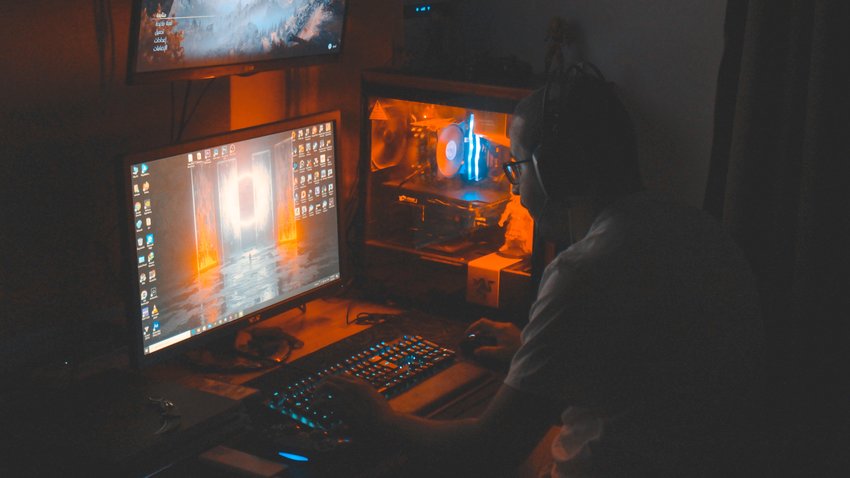 Today, only older gamers prefer to play on their computer than on their smartphone. (Image source: Unsplash)
According to a new survey by the industry association Bitkom, anyone over the age of 65 prefers to use a mouse and keyboard instead of a mobile phone. Playing alone is also no longer trendy, as the numbers show. The smartphone is also above everything.
Survey: Only older people prefer to play on the computer
The industry association of the German information and telecommunications industry Bitkom has published the results of a survey on gaming. According to this, there is only one age group that prefers to ignore the smartphone and instead sit down at the desktop PC. 52 percent of respondents aged 65 and over prefer to use a mouse to play games than a mobile phone. 9 out of 10 gamers between the ages of 16 and 49 play mobile games on their smartphones.
Gaming on stationary desktop PCs continues to decrease. A year ago, 43 percent of those surveyed stated that they play on the computer, according to the new survey only 36 percent. On the other hand, 82 percent rely on consoles, with only half sitting in front of a stationary console (source: Bitkom).
Another number makes it clear how important gaming has become: 42 percent can relate Can't even imagine life without video games. The social aspect is becoming increasingly important. Only 13 percent said they play alone. Half of the gamers surveyed explained that they play to spend time with others. Two thirds of them mainly play with people from their environment.
In the video: Gamers can no longer hear these sayings.
Casual gaming: women and men equal
According to the survey, women and men are in one area equally interested in gaming. 54 percent each stated that they play at least occasionally. The highest proportion of gamers can be found among the under 30 year olds (88 percent), followed by the 30 to 49 year olds (71 percent). Interest among players between the ages of 50 and 64 has increased significantly. Here it went from 40 to 54 percent within a year.